Talk on 'Ill Effects of Consumption of Tobacco Products'
Manel Srinivas Nayak Institute of Management (MSNIM) organised a talk on 'Ill Effects of Consumption of Tobacco Products' at its campus at Bondel, Mangaluru on Wednesday, March 24 as a part of its 'MSN Health Series'. Dr Hanumantharayappa, district consultant NTCP, health and family welfare department, zilla panchayat, Kottara, Mangaluru was the chief guest and resource person.
Addressing the students and staff members of the institute, Dr Hanumantharayappa warned about the dangers of tobacco consumption. "Tobacco is the biggest enemy of public health today. The effects of tobacco use are destructive and widespread. Many youngsters in cities and rural areas are getting addicted to tobacco in various forms. This can have an adverse effect on the health and life of the population in the long run," he said.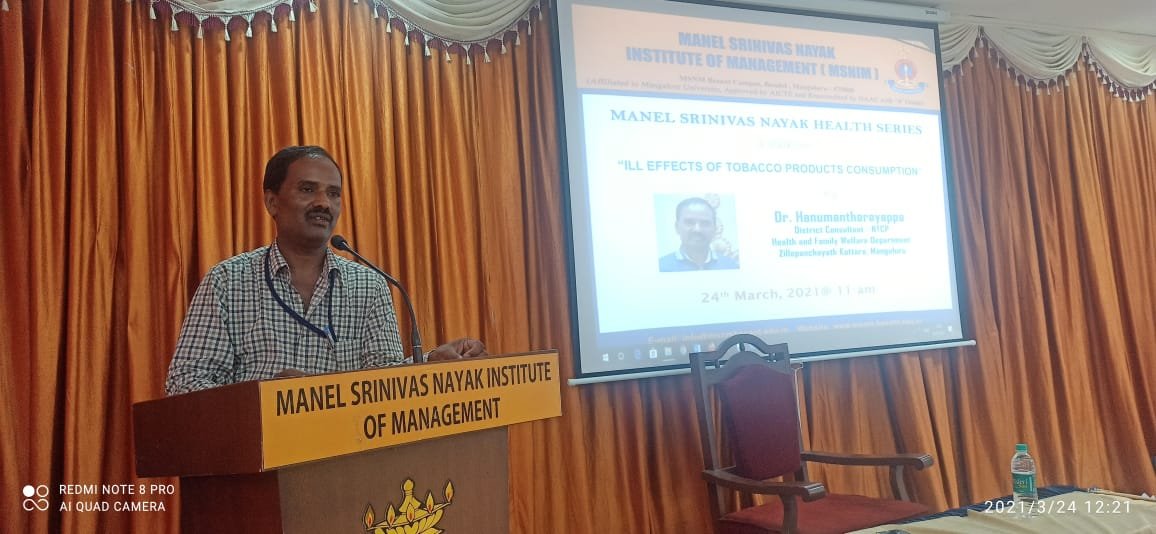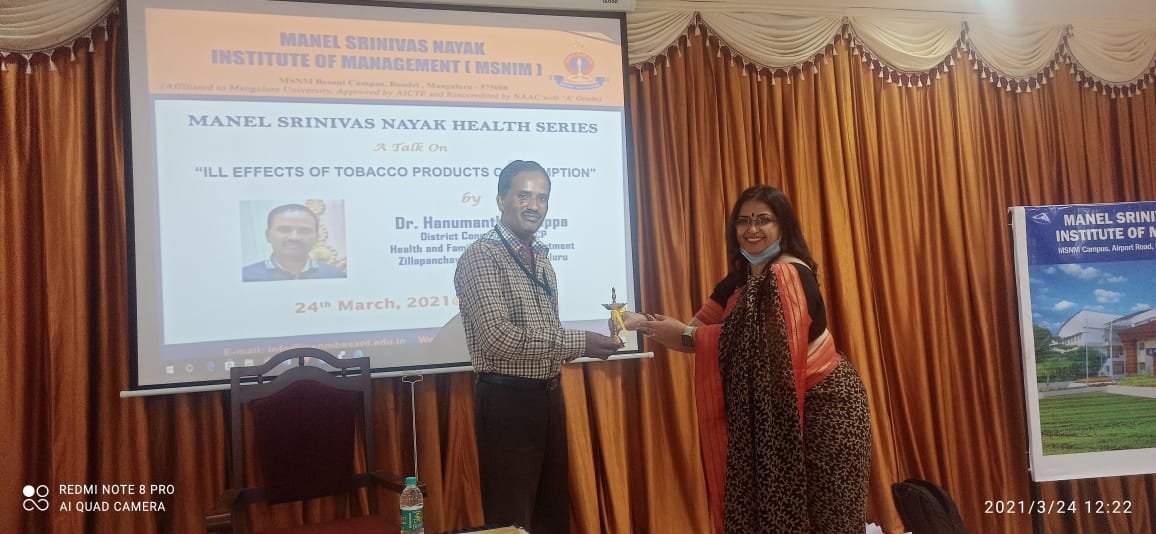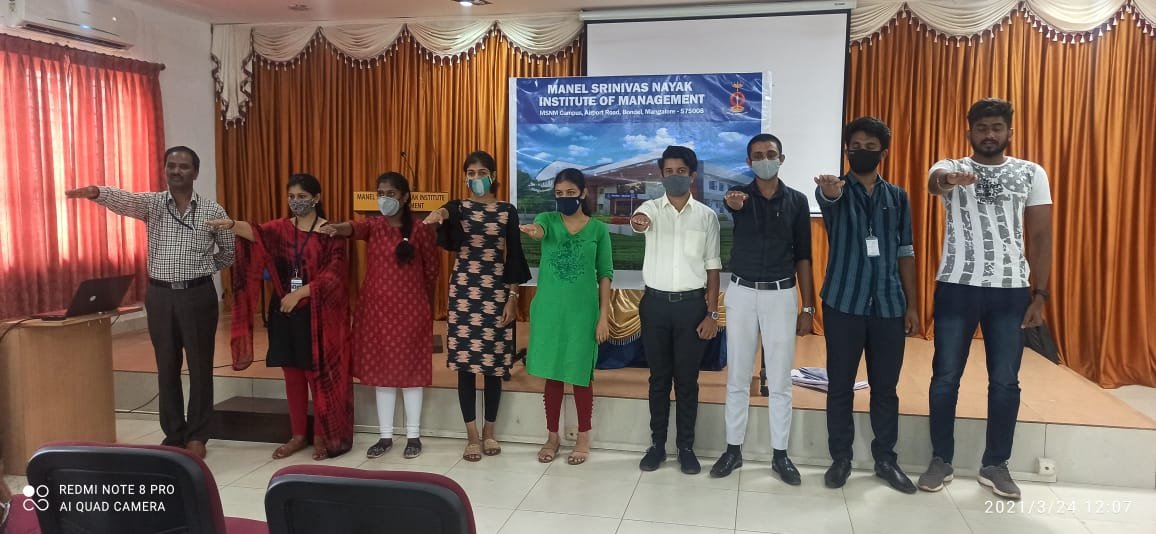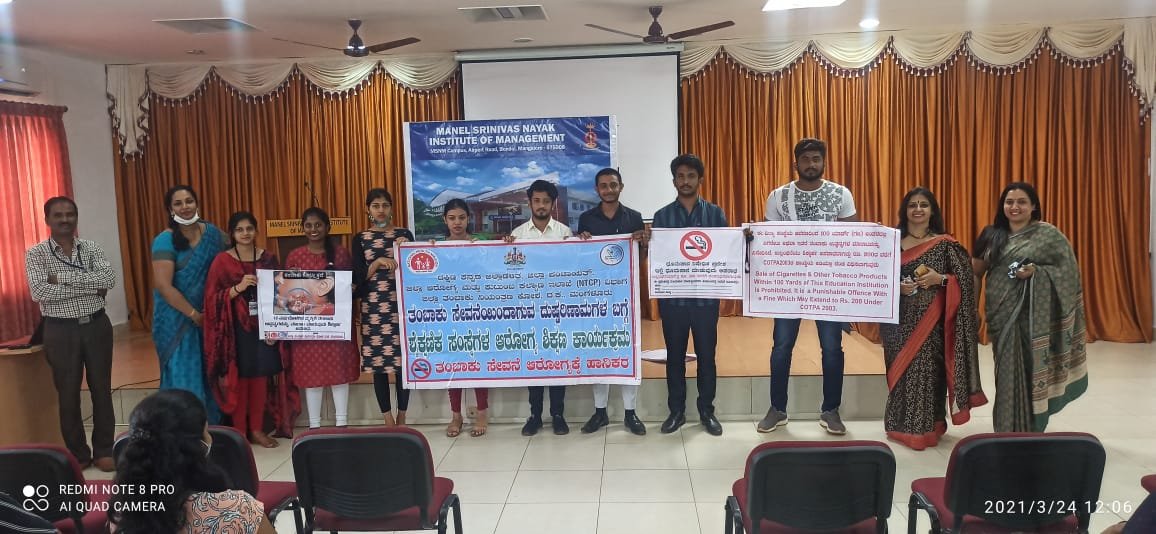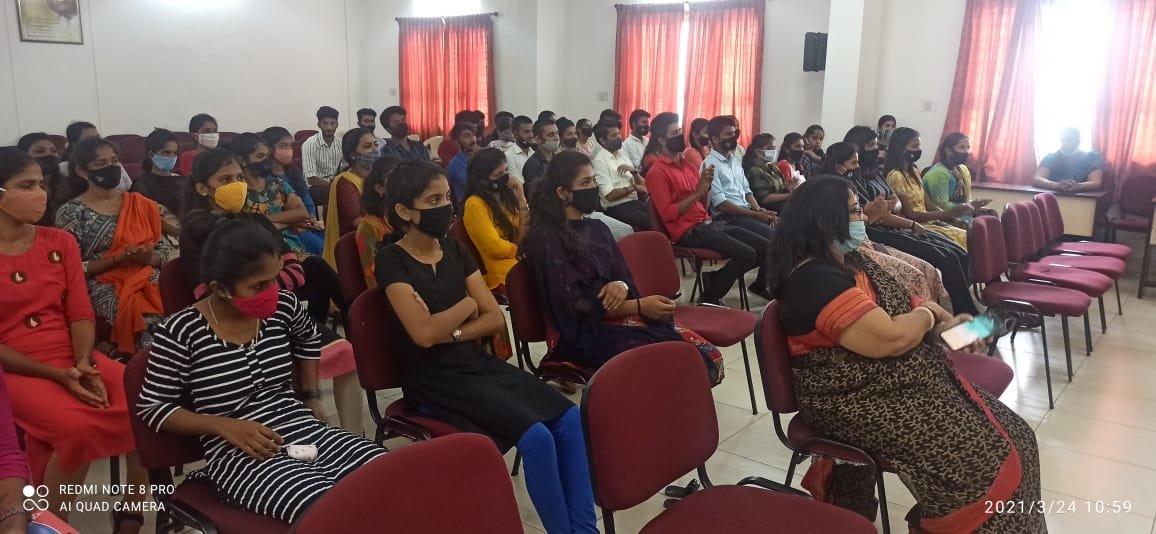 He informed that the Cigarette and Other Tobacco Products (Prohibition of Advertisement and Regulation of Trade and Commerce, Production, Supply, and Distribution) Act (COTPA) prohibits smoking at all public places. "The smoke from a smokers' beedi, cigarette and other forms of smoking called second-hand smoke (SHS) causes serious health problems in those who are exposed to it. Section 4 of COTPA and subsequent rules notified (The Prohibition of Smoking in Public Places Rules, 2008) prohibits smoking at public places to protect people from SHS exposure," he said.
An anti-tobacco committee was formed on the occasion with the specific purpose of alerting students about the dangers of tobacco use.
Institute director Dr Molly S Chauduri presided over the function. Avishma Alva welcomed and compered the programme. Srishti Rai gave the vote of thanks. Divya Shetty, assistant professor was the coordinator of the programme.