MSNIM organises Covid-19 Awareness campaign
Manel Srinivas Nayak Institute of Management (MSNIM) in association with government Primary Health Centre, Bondel organised a 'Covid-19 Awareness Campaign' at its campus at Bondel, Mangalore on Monday, March 23, 2021. The campaign was a part of its 'MSN Health Series'. Dr Savitha S G, medical officer of the Primary Health Centre, Bondel, was the chief guest and resource person.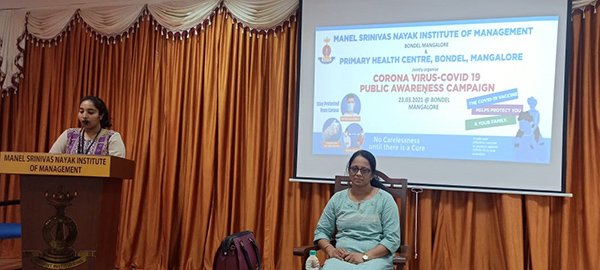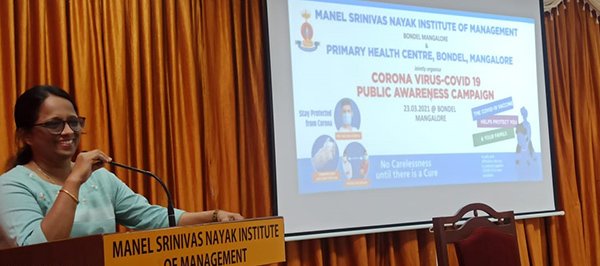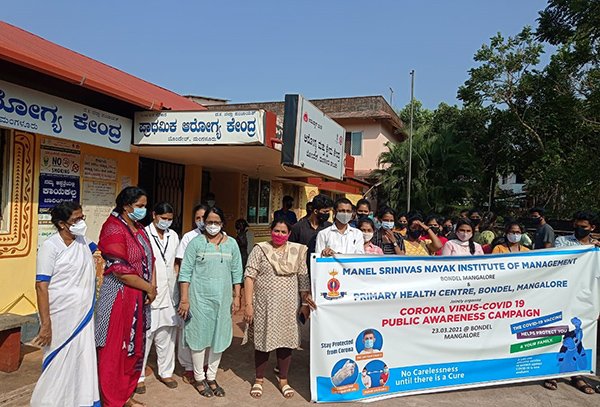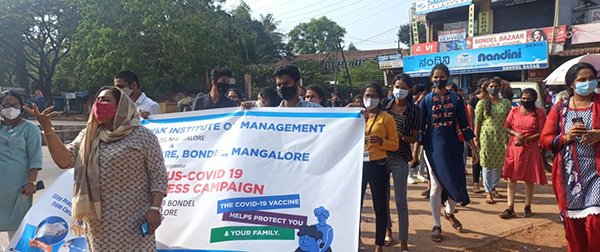 Addressing the students and staff members of the institute, Dr Savitha explained the precautions to be taken to combat the corona virus and informed about the vaccination facility available at various health centres. "It is important for everyone to have a basic knowledge about corona virus so that timely and effective preventive measures can be taken up," she said. Urging the people not to believe in unauthenticated and fake news spreading through social media, she observed, "Everyone should keep themselves updated on health-related information and minimize health risks and contribute towards the creation of a healthy society."
The program was followed by a walkathon from the MSNIM Campus to Bondel circle to create awareness about the Covid 19 among the public. Faculty members, Students of MSNIM, nursing staff and medical officer of the Primary Health Centre, Bondel, participated in the awareness campaign.
Along the way, the public was briefed on the precautionary measures to be taken about corona virus and masks were distributed to the general public.
Likitha Shetty rendered the vote of thanks. Shivani Suvarna compered the programme. Divya Shetty, assitant professor, was the coordinator of the programme.