Hearty Congratulations to our proud MBA students for securing ranks in the Mangalore University Examination held in September 2020
Manel Srinivas Nayak Institute of Management, Bondel a constituent of the prestigious Besant Group of Institutions has bagged four ranks, including the first rank in the MBA examination by Mangalore University held in September 2020.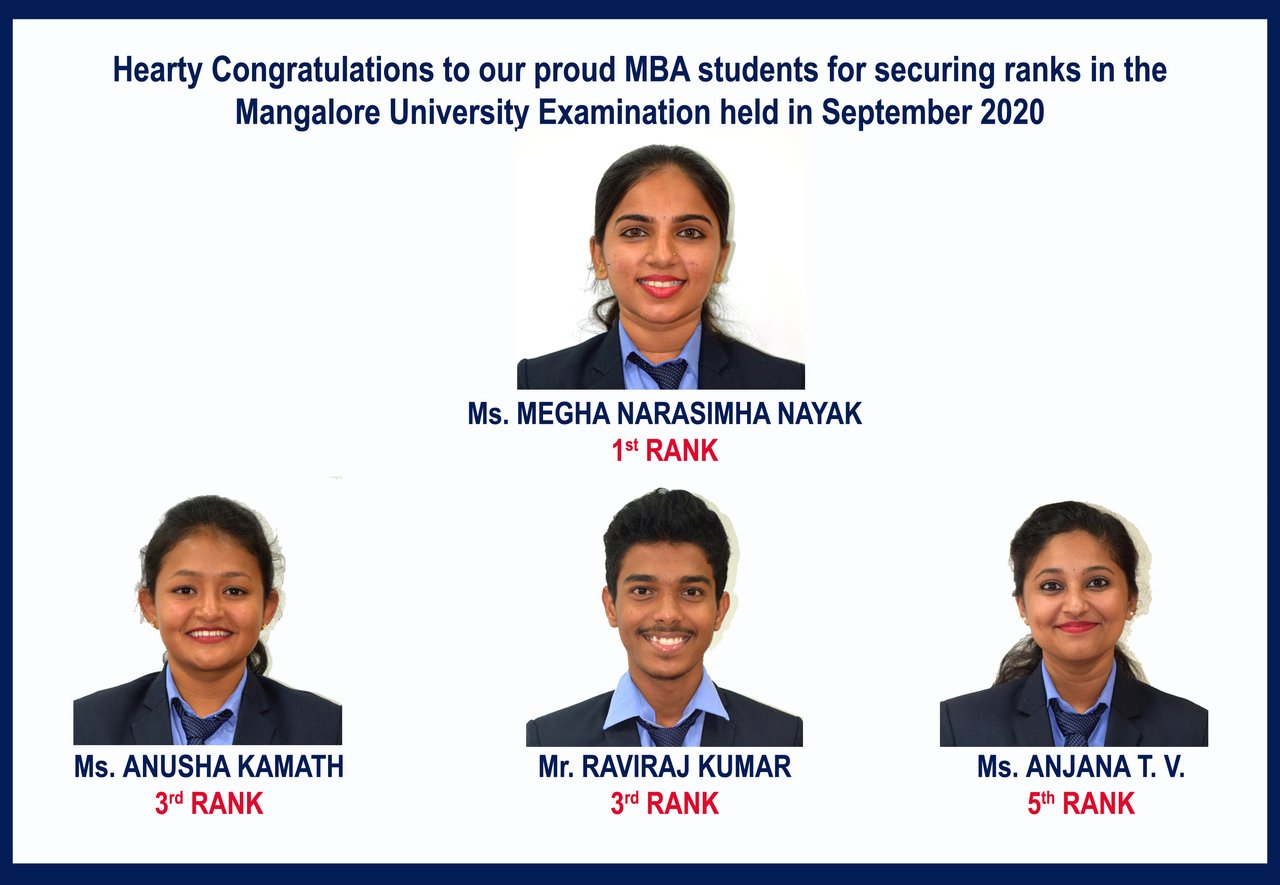 Megha Narasimha Nayak bagged the first rank in MBA. Raviraj Kumar and Anusha Kamath shared the third rank respectively, while Anjana TV took the fifth rank. The students of the institute also put up a creditworthy performance in scoring 100 per cent pass results despite the difficulties imposed by the Covid pandemic and the national lockdown.
Megha Nayak, the first rank holder, is also the recipient of the Mangalore University's Vaishya gold medal, Ramakrishna Mallya gold medal and Dr HD Shankar Narayana Gold Medal Award. She is an alumnus of Sri Guru Sudhindra College, Bhatkal. Ravi Rajkumar who secured third rank in MBA is an old student of Paduva College, Nanthoor and Anusha Kamath, another third rank holder has graduated from Vivekananda College, Puttur. Fifth rank holder Anjana TV is an alumnus of Besant Women's College, Mangaluru.
"I congratulate the students of our institute on having achieved spectacular results in the university exam. This has been possible due to a combination of the Institution's efforts and the students hard work," said Dr Molly S Chaudhuri, the director of the Institute.